So when is the NC Fisheries Association going to apologize to their constituent commercial fisherman, the recreational angler and the people of NC?
...not in today's News Letter!
Southern flounder are in the shape they are in today largely because of the NCFA lawsuit (mediated settlement agreement) which stopped the quotas and seasons scheduled to be implemented under Supplement A to the 2013 FMP.
Below are all the measures the commission voted on in the Supplement-
Jerry Schill, Steve Weeks, Brent Fulcher and the NCFA got most of these measures throw out with threat of lawsuit over an open meeting violation.
Today, it is possible...some people think probable... that the above measures would have been sufficient to meet the 2 year requirement to end overfishing and the 10 year requirement to build a sustainable fishery.
Everyone can thank the NCFA for what we have today-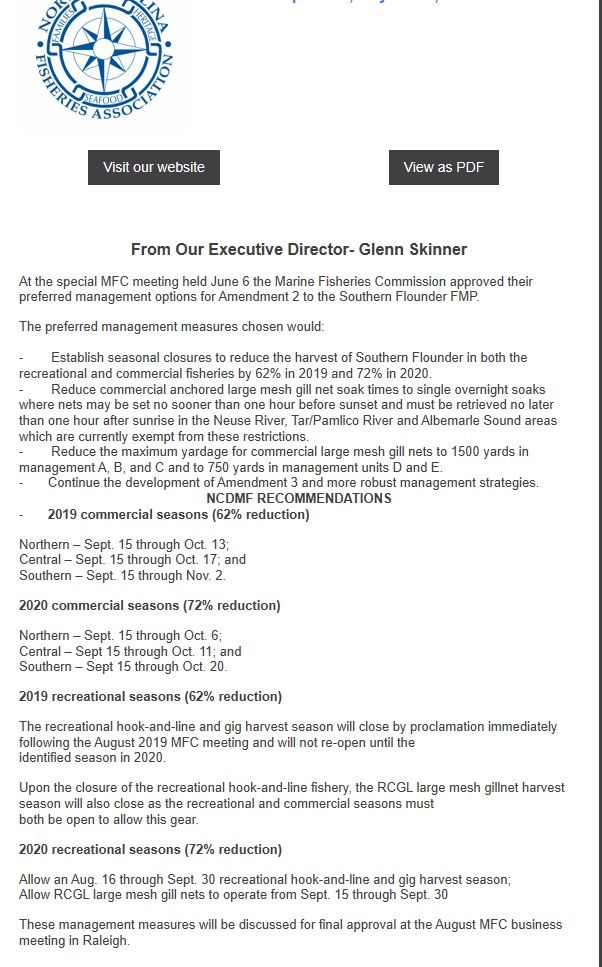 Edited by Rick - 07 June 2019 at 3:26pm