Beautiful weekend! We got a 6am start towards the Neuse to chase bait balls with popping corks. It was almost "slick cam" with bait balls in all directions as far as the eye could see. ...but it was a slow start! Finally about 9am my #1 son picked up the first 39" fish.
What a great start to National Son Day-

I picked up a 40" fish about an hour later and then #1 picked up a nice 42" fish-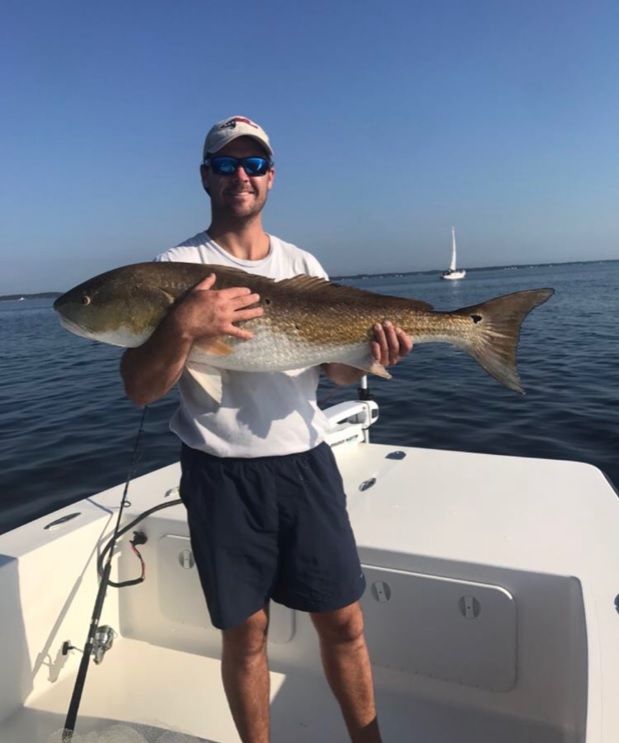 It was about 11 o'clock and we decided to call it a morning on the popping corks.
We threw the cast net and sorted through to find three dozen of the largest baits for the live well and headed to the dock to switch boats. #1 kept the baits alive on the skiff while I rallied the girls, the dog and loaded the king gear. It was high noon as we transferred bait and headed to a little piece of structure off the Cape.
At 2:30 we had dinner and a little meat for the smoker. We headed back to the dock to clean fish and to have a cocktail or two before enjoying that nice Spanish.
Four kings...one pulled off right as the gaff almost made it's mark...three for the box- perfect grilling/smoking size and one nice Spanish for the hot grease. Two knockdowns with mangled baits. One beautiful skyrocket right behind the boat with no hook-up.
Great Day!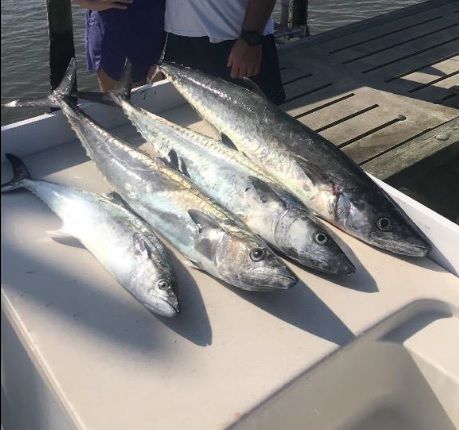 Video quality sucks! I'll try to edit when I get time-
Sunday back to the Neuse with #1 and a friend for four hours of chasing bait balls with no love from the old drum but plenty of 18" blues. #1 son did have two hits and good runs but missed a solid hook-up on both. A buddy showed up on his boat and we left him fishing at 11:00 to head to the dock. At 2:45 he calls with the message we should have stayed another thirty minutes. He said it turned on with him getting 12 runs with 9 releases.



Edited by Rick - 30 September 2019 at 10:07am